Main Content
Affordable Garage Door Services
Sales, Installation & Repair
90 Years of Expertise
Same-Day & Emergency Services
Free Estimates on New or Replacement Doors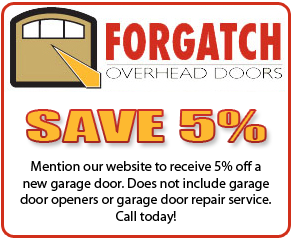 Operating Since 1924
Forgatch Overhead Doors is your proven pro in the Middletown metro area for garage door installation and repair. With experience spanning 90 years and customer-friendly prices, we can help with everything from garage door opener repairs to new commercial garage doors. Save now on your garage door services: We even offer same-day and emergency garage door repairs!
Send a Message
Experienced Garage Door Company
Of all the qualities you look for in a garage door repair company, experience is the most important measure by far. After all, the more experience a contractor has providing garage door services, the better prepared they are to rise to the challenge of your property's needs. If experience is a job requirement you value, it's time you knew about the knowledgeable team from Forgatch Overhead Doors. Serving the Middletown area since 1924, we're still the professional garage door installers to call for new residential or commercial garage doors as well as expert garage door repairs. It's tough to top the know-how of our 90 years in garage door repair service. Reach us today by phone or e-mail!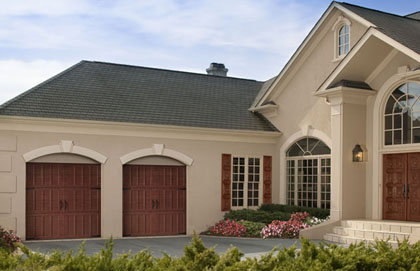 Family-Owned and –Operated
While other garage door repair companies may come and go, Forgatch Overhead Doors continues to win over customers with our longstanding commitment to accurate and affordable garage door services. Whether you're experiencing problems at home or at work, call us. We'll do our best to get to you quickly and get your garage door repair issues sorted out. In some cases, we can even correct your garage door repair problems on the same day as your call, providing prompt, efficient service for garage door spring repair, garage door opener replacement, and more.
Located in Middletown, NY, Forgatch Overhead Doors is proud to continue serving local property owners. Over the years, we have become a preferred garage door installer for homes and businesses across the region. When you're on the lookout for garage door repair professionals with a solid record of customer satisfaction, trust in the team that has stood the test of time. We're here to serve the garage door repair needs of families and businesses in Middletown, Goshen, Monroe, Chester, Warwick, Wurtsboro, Montgomery, Monticello, Rock Hill, Washingtonville, and nearby communities. Whatever you need when it comes to garage door service, we're ready to help!
Want to know more about Forgatch Overhead Doors? We'd be happy to fill you in on the details. Better yet, contact us the next time you're seeking solutions to garage door repairs. We're a licensed and insured garage door installer (Rockland County Home Improvement License #H11907-07-00-00) and a member of the Orange County Chamber of Commerce. We're also rated A+ by the Better Business Bureau.
Family-owned and –operated, you have nothing to worry about with Forgatch Overhead Doors handling your garage door repair and replacement services. Our free, upfront price quotes eliminate any confusion over costs. Plus, we stand behind our quality workmanship with a one-year warranty on new garage door install services and a 30-day warranty on garage door repairs. Start benefiting today from our nine decades on the job: Schedule your garage door services now! Call or e-mail us today.
With the exception of Genie products, Forgatch Overhead Doors installs and repairs all brands of automatic garage doors.