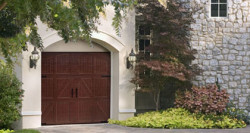 Garage door repairs can range from broken cables and springs to worn-out pulleys and rollers. Yet whatever kind of garage door repair service you happen to need, the only name to remember is Forgatch Overhead Doors. In our 90 years in the garage door repair business, we've seen just about everything that can go wrong with a residential or commercial overhead door. Consequently, we're fully prepared to resolve even your trickiest problems. Call now to schedule your garage doors repair!
No job is too big for our licensed and insured technicians. We're the Middletown professionals to rely on for all your home and business garage door repairs, including:
Broken springs
Snapped cables
Spent pulleys
Worn rollers
Faulty tracks
Fractured windows
Cracked panels
Defective motors
And more!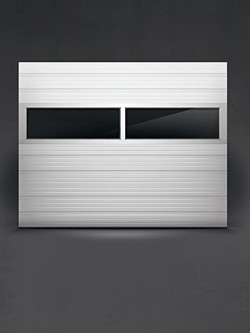 When your garage door is on the blink, it can affect your ability to enter and exit your garage as well as the safety and security of your home or business. But you don't have to miss out on the convenience and protection of a fully operational garage door for long. Thanks to Forgatch Overhead Doors, you can put an end to your garage doors repair issues in next to no time. In fact, we specialize in prompt, professional garage door repairs, often with service on the same day you call.
With Forgatch Overhead Doors, you don't even have to wait for a cost estimate on your garage door repairs. We'll diagnose your garage door services over the phone, and give you a price estimate right then and there. In the majority of cases, we can tell from your description exactly what type of garage door services you're going to be needing. Whether that involves garage door spring repair or garage door panel replacement, you've come to the right place!
Proven Garage Door Repair Pros
Considering how many times a day we open and close our garage doors, they're bound to experience occasional problems. But you can get your equipment back up and running smoothly with one quick call to the garage door repair pros at Forgatch Overhead Doors. When it comes to automatic garage door repair, you won't find a team of specialists with more experience or fairer prices than our local, family-owned company. Put us to the test today!
Want top-quality home or business garage doors repair? We also offer a 30-day warranty on all of our garage door repair services. Call or e-mail us now!